Last week, we got to play around with Oculus Rift VR technology right here on campus. We put the hygiene stickers on the headsets, raised them over our heads to cover our eyes and rest snuggly, before launching straight into it.
We started with First Contact which is an introductory game to ease users into the virtual environment and familiarise us with the controls. In First Contact, we shot toy guns, were surrounded by butterflies and played instruments. I particularly liked the friendly robot host who enthusiastically showed us around.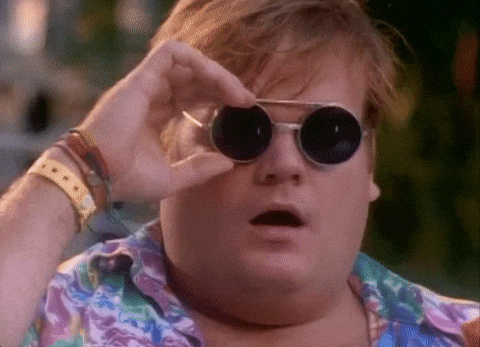 My face when the First Contact robot first popped up
Then, I chose to paint in VR on Tiltbrush and used fluorescent laser strokes to doodle. It was quite trippy as I was seated still, but was swivelling to paint 360 degrees around me. I could colour the sky and the ground and when I was surrounded by these laser paint strokes, suddenly lost a sense of the space around me.
After soaring over Rio De Janiero and zooming into Rome's Colosseum on Google Maps, I decided to play Face Your Fears. This game is designed to familiarise yourself with your darkest fears in a safe and controlled (but still realistic!) environment. The first one simulated falling from a skyscraper, which would have been very traumatic if I was standing (as recommended). I chose to play the game within Face Your Fears where you're trapped in bed as a paranormal creature creeps towards you. It was too realistic so I left the game!
Finally, I tried a game that simulates living with dementia. Unfortunately the sound wasn't working so I couldn't follow the instructions of what I was meant to do, but I think it's really interesting how VR technology can be used to help us relate and sympathise with the life experiences of others.
Before today, I'd never heard of the Immersive Learning Lab, tucked away in the PNR building. It is great that the Uni offers the chance to explore VR technology in an accessible, free manner!