Instagram is arguably one of the more, if not the most, influential social media platform there is. Discussing the truly big players of the platform society, the photo and video sharing app has since its launch in 2010 gained over 1 billion active monthly users (Instagram, 2019). Ranking as the third most popular social media globally, with Facebook and YouTube being on top, Instagram's business model, alongside with other platforms, has been foundational in establishing what Scott refers to as the cognitive-cultural economy (2008).
Analysing the transformative effects of Instagram and its business model is valuable because it helps us understand how the rise of platforms influence and shape the new global economy as well as what McLuhan predicted to be the global village (1989). Instagram specifically is a poignant example of transformations in our understanding of our intermediation and influence, content production, as well as how time spent online is more relevant than ever before.
Seeing these three aspects, I will focus on the question: How has Instagram had crucial part in internetworked change and digital citizenship? The analysis will focus on the three transformational properties previously mentioned, whilst also acknowledging that there are many other ways in which Instagram has been transformational in our understanding of the online and physical world. Focusing on these three properties allows for a holistic overview of Instagram's influence on internet culture, as well as the continuous debate on issues that have come from it.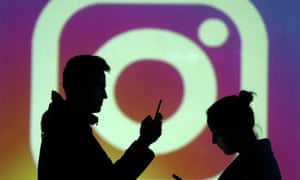 History and Ownership
Cognitive-cultural capitalism is described as an economy opposing previous Fordist production systems for example, as it bases itself upon the importance of creativity and technology in production of products that are less tangible than before. The cognitive-cultural economy is discussed in relation to urbanism, yet the value of Scott's argument of a new economy has been established by companies like Instagram; specifically because of its transformative effects in the global economy, digital culture, and society.
In cognitive-cultural terms, Instagram is part of, and continually re-establishing an economy where products have "at least some degree of aesthetic and semiotic content, and where such matters as fashion, meaning, entertainment, look and feel, are decisive in shaping consumers' choices about the products that they buy" (Scott, 2008).
Instagram was created in October 2010 by Kevin Systrom and Mike Krieger, and two months after its launch it had over a million users. Systrom had originally prototyped an app called Burbn, an app where people could check in at their live location, and raised $500,000 dollars from venture capitalist firms. After teaming up with Krieger, they noticed that Burbn was very similar to other already established mobile apps, and decided to prototype an idea focused on solely uploading photos, comments and likes: rebirthed Instagram. In 2012, the company was bought by Facebook for $1 billion dollars, with a deal that kept the company independently managed.
Instagram's instant success was undeniable, but Facebook's acquisition of the company was strongly criticised. An article in the New York Post reported that an FTC document revealed Facebook's reason for buying Instagram was to "eliminate a potential competitor". Facebook pushed the deal by arguing that Instagram was a photo-sharing site rather than a social network, and four months later the FTC approved of the acquisition (Kosman, 2019). Today, there are over 1 billion monthly active users (Instagram, 2019).
As of last year, Alphabet (the umbrella corporation for Google's services), and Facebook, dominated 80% of the market for social networks; reaching over two billion users on a monthly basis, and together controlling more than 60% of online advertising (Dijck, Poell & Waal, 2018). This brings us to a discussion on how tech conglomerates acquire their power, and just how powerful they are on a global scale. Instagram's history is reflective of a new economy driven by social media giants and tech companies, however the social media platform is increasingly influential in and of itself, regardless of it being owned by Facebook.
The platform has arguably also been the most influential in establishing the growing economy behind user generated content (UGC), and the concept of celebrity has changed to where following on social media matters more than ever. This is because of Instagram's business model, an ad-based approach where the attention of the user is most valued, as more time on the platform allows for more advertisements being seen by the eyes of the user.
Instagram's Transformative Economic and Social Ecosystem
Instagram, like most other internet services, is advertisement based; ad-based platform systems allow for a continuation of the "free" internet, but is also responsible for the creation of a new economic ecosystem online. As YouTube and Google merged in 2007, Gillespie discussed "companies that provide storage, navigation and delivery of the digital content of others, are working to establish a long-term position in a fluctuating economic and cultural terrain" (2010: 348). In this, he made a very relevant point on how some parts of the internet had begun to dominate the market.
Synergies of companies allow for homogenization of services, and will continually blur the boundaries between the services we use; Instagram in this case is thus heavily influenced by Facebook. Yet, it is different. In contrast to Facebook, Instagram does not have a rigid profile section, and users are allowed to and encouraged to seek relationships outside their real world friend group (Marwick, 2015). Online status has become a big deal, and online popularity through self-representation matters, all in part due to Instagram's egalitarian accessibility for users to become part of the attention economy (Marwick, 2015). In this, we can observe a transformation in how we focus our attention, where the business model of apps like Instagram craves it and encourages its users to participate in it through creating content.
Blurred boundaries of brands and people
Electronic word-of-mouth (eWOM) has extended traditional ways of communication (Cheung & Lee, 2012), and in the case of Instagram, this can be observed in micro-celebrities, the "insta-famous", more commonly known as influencers (Djafarova & Trofimenko, 2018). Influencers also appear on other platforms like YouTube, yet the term stems specifically from the growth of the micro-famous on Instagram because of how the platform is structured in terms of likes and followers.
Influencer culture can in some essence be described as the blurred lines between brands and people. Amanda Hess wrote on the ambiguous nature of the personal brand in New York Times; "Anything that can be consumed is now understood as a brand—and on the internet, that's every last bit of content" (2018); the definition of brand identity has also gotten new layers as companies use social media in a personal way to communicate online.
There has been a cultural change in our definition of a brand; facilitated by influencers and companies both working to get their product out. The concept of the influencer has been majorly transformative in the field of intermediation. As with many other internet services, the active engagement of influencers allow for a trusting consumer base; agreeing with both the personal brand that the influencer engages in, as well as trusting the brands that work with the influencer. It becomes a hybridization of currencies, as the attention of the regular users benefit both the influencer and the brands that team with them.
Political and Regulatory Debates: #Ads and #StatusOfMind
In 2013, Facebook began playing with the idea of using Instagram as a place for advertisements, beginning with ads from a couple of major brands, including Ben & Jerry's, Lexus, Burberry and Macy's (Greer, 2018). They would be non-evasive, and appear organically in the feed as users scrolled, and today there is one ad for every for organic post, meaning that 20% of what users see when scrolling is advertisements. Today, you also don't even need to have an Instagram account to create an advertisement for Instagram.
Advertisements are, through the use of cookies, personalised and tailored, making the experience on Instagram smoother; in 2017, however, Instagram came under fire for celebrities 'deceiving customers'. This was reflective of a problem of transparency when celebrities, as well as influencers, would not clearly identify payment in turn for promoting a product. The Federal Trade Commission issued a warning as result of an advocacy group describing Instagram as "a wild west of disguised advertising". Transparency has also been a big criticism of Facebook, as best exemplified by the Cambridge Analytica scandal.
Another debate has been on the mental health and body image issues (Perloff, 2014; Mascheroni et. al, 2015; Jackson & Luchner, 2018). The #StatusOfMind survey, conducted by the UK's Royal Society for Public Health, revealed that Instagram was the worst social media for mental health wellbeing, in comparison with other major social media platforms. This is an interesting effect and reflective of several things, the first being a pressure on self-representation. Social media and online status, in the attention economy, promotes unrealistic expectations and a presentation of the 'perfect life' (Jackson & Luchner, 2018).
The researchers in the #StatusOfMind survey posed a question as to whether bad self-esteem comes from more hours of social media use, or if bad self-esteem is reason in spending more time online (2017). Tristan Harris, a previous Design Ethicist at Google pointed out how the attention economy "hijacks our psychological vulnerabilities", in a revealing paper in 2016. This discussion is extremely relevant to the case of Instagram, as seen in how bad mental health could be potential in more time spent on the service, which further results in more time spent on the app. A recent update removed the "like" feature, which was also controversial; as influencers weep that it will halt the income they make on the platform, but many see it as a positive change.
On a final note..
When Instagram launched in 2010, no one could have predicted it just how influential it would become.. Except someone who might have had an inkling. When Facebook bought the platform in 2013 they were mocked, and critics argued they had severely overpaid. Instagram has in the last 7 years been exceptionally transformative in how we live and relate to each other, as people value their online presence more than ever; and as boundaries between brands and people blur.
Economically, the change has been on a level emphasising a cultural-cognitive economy, as predicted by Scott (2008), and Instagram has had large part in truly cementing this notion. Instagram is used by so many people every month, that its impact has come slow and steady; with the removal of the "like" feature a prominent issue has been heard by its developers. Governments role in this is to understand the impact that the platform has, especially on its younger, growing audience. Instagram has changed large parts of our economic system as well as society and culture. It will be interesting to see how it continues its evolution, and how regulators will tackle issues present.
Bibliography
BBC, n.a. (2017). Celebrities warned over Instagram ads. BBC, News. Retrieved from: https://www.bbc.com/news/business-39650580
Burgess, J. (2006). Hearing ordinary voices: Cultural studies, vernacular creativity and digital storytelling. Continuum: Journal of Media & Cultural Studies, 20, 201–214.
Cadwalladr, C. (2019). Cambridge Analytica a year on: 'a lesson in institutional failure'. The Guardian. Retrieved from: https://www.theguardian.com/uk-news/2019/mar/17/cambridge-analytica-year-on-lesson-in-institutional-failure-christopher-wylie
Dijck, J., Poell, T., & de Waal, M. (2018). The Platform Society. New York: Oxford University Pres. ISBN: 9780190889791
Djafarova, E., & Trofimenko, O. (2019) 'Instafamous' – credibility and self-presentation of micro-celebrities on social media, Information, Communication & Society, 22:10, 1432-1446, DOI: 10.1080/1369118X.2018.1438491
Gibbs, M., Meese, J., Nansen, B., Carter, M. (2015) #Funeral and Instagram: death, social media, and platform vernacular, Information, Communication & Society, 18:3, 255-268, DOI: 10.1080/1369118X.2014.987152
Greer, S. (2018). How Instagram hides behind Facebook – and rakes in billions. Medium, in the Guardian. Retrieved from: https://www.theguardian.com/technology/2018/dec/01/instagram-facebook-controversy-social-network-tech
Griffin, A. (2019). As government looks to regulate Facebook and Instagram, it starts a fight that could decide how we live. Independent. Retrieved from: https://www.independent.co.uk/life-style/gadgets-and-tech/news/facebook-instagram-twitter-government-regulation-online-harms-white-paper-uk-a8859246.html
Harris, T. (2016) How technology is hijacking your mind – from a magician and google design ethicist. Medium. Retrieved from: https://medium.com/thrive-global/how-technology-hijacks-peoples-minds-from-a-magician-and-google-s-design-ethicist-56d62ef5edf3
Hern, A. (2019) A 'privacy-focused' Facebook would kill Zuckerberg's business model. The Guardian. Retrieved from: https://www.theguardian.com/commentisfree/2019/mar/07/privacy-focused-facebook-kill-zuckerbergs-business-model
Hess, A. (2018). What Happens When People and Companies Are Both Just 'Brands'?, The New York Times. Retrieved from: https://www.nytimes.com/2018/05/01/magazine/what-happens-when-people-and-companies-are-both-just-brands.html
Hu, Y., Manikonda, L., & Kambhampati, S. (2014). What We Instagram: A First Analysis of Instagram Photo Content and User Types, International AAAI Conference on Web and Social Media. Retrieved from: https://www.aaai.org/ocs/index.php/ICWSM/ICWSM14/paper/view/8118/8087
Instagram (2019). Our story, in Info Center. Retrieved from: https://instagram-press.com/our-story/
Jackson, C., & Luchner, A. (2018). Self-presentation mediates the relationship between Self-criticism and emotional response to Instagram feedback. Personality and Individual Differences, 133, 1-6. doi: 10.1016/j.paid.2017.04.052
Kosman, J. (2019) Facebook Boasted of Buying Instagram to Kill the Competition: Sources. New York Post. Retrieved from: https://nypost.com/2019/02/26/facebook-boasted-of-buying-instagram-to-kill-the-competition-sources/
Marwick A. E. (2015) Instafame: Luxury Selfies in the Attention Economy. Public Culture 1; 27 (1 (75)): 137–160. doi: https://doi.org/10.1215/08992363-2798379
Mascheroni, G. Vincent, J. and Jiminez, E. (2015). "Girls are addicted to likes so they post semi-nakend selfies": Peer mediation, normativity and the construction of identity online. Cyberpsychology: Journal of Psychosocial Research on Cyberspace, 9(1), DOI: 10.5817/CP2015-1-5
MacMillan, A. (2017). Why Instagram is the Worst Social Media for Mental Health. Time. Retrieved from: https://time.com/4793331/instagram-social-media-mental-health/
McLuhan, Marshall, and Bruce R. Powers. The Global Village: Transformations in World Life and Media in the 21st Century. New York: Oxford University Press, 1989.
Perloff, R. (2014). Social Media Effects on Young Women's Body Image Concerns: Theoretical Perspectives and an Agenda for Research. Sex Roles, 71(11-12), 363-377. doi: 10.1007/s11199-014-0384-6
Scott, A.J. (2008) The cognitive-cultural economy and the creative city. In A.J. Scott Social Economy of the Metropolis: Cognitive-Cultural Capitalism and the Global Resurgence of Cities. Oxford: Oxford University Press (Ch. 4, pp.64-83).
Scott, E. (2019). 'Not the End of Influencers' Does it really matter if Instagram gets rid of likers? The Guardian. Retrieved from: https://www.theguardian.com/commentisfree/2019/jul/30/not-the-end-of-influencers-does-it-really-matter-if-instagram-gets-rid-of-likes
Sheldon P. & Bryant, K. (2016) Instagram: Motives for its use and relationship to narcissism and contextual age, Computers in Human Behavior, Volume 58, Pages 89-97, ISSN 0747-5632, https://doi.org/10.1016/j.chb.2015.12.059. Retrieved from: http://www.sciencedirect.com/science/article/pii/S0747563215303307
Squier, C. (2016). Why do we get so obsessed with 'likes' on social media?. Grazia. Retrieved from: https://graziadaily.co.uk/life/opinion/care-likes-social-media/
Weissman, R., Strader, K., Golin, J., Chester, J., (2017) Letter to FTC. Public Citizen Commercial Alert, CCFC, Center for Digital Democarcy. Retrieved from: https://www.citizen.org/wp-content/uploads/letter-to-ftc-instagram-endorsements.pdf
William, R. (2017). Instagram: Self- Esteem Booster or Killer? Retrieved from: http://gcml.org/instagram-self-esteem-booster-killer/